The OSP is planning an exciting program of keynote addresses, interactive workshops and amazing performances.
Draft Conference Program (PDF)
---
Enquiries
For inquiries about the conference, please contact:
Sarah Bramwell

Manager, OSP
Phone: 02 9716 2246

Email: Sarah.Bramwell@facs.nsw.gov.au
---
Keynote presenters
Professor Judy Atkinson
Judy Atkinson (Emeritus Professor - SCU) identifies as a Jiman / Bundjalung (Aboriginal Australian) woman. With a PhD from QUT, her primary academic and research focus is in the area of violence and relational trauma, and healing for Indigenous, and indeed all peoples. She was awarded the Carrick (Neville Bonner) Award in 2006 for her Innovative Curriculum Development and Teaching Practice, and in 2011 the Fritz Redlich award for Mental Health and Human Rights from the Harvard University Global Mental health Trauma and Recovery program. Her book: Trauma Trails – Recreating Songlines: The transgenerational effects of Trauma in Indigenous Australia, was sub-listed for a human rights award. Judy retired at the end of 2010, so she can focus on working with communities in Australia and Papua New Guinea in trauma informed and trauma specific educational – healing work, what she calls educaring. She delivers the Kungas Stopping Violence Program in Alice Springs Prison. She worked in a team to co-ordinate and deliver the Wollongong University Indigenous Trauma Recovery Practice Graduate Certificate.
Dr Catherine Richardson
Dr. Cathy Richardson/Kinewesquao is a Metis therapist specializing in violence prevention and recovery. She is an educator, researcher, a co-founder of the Centre for Response-Based Practice. She teaches in Social Work at the Université de Montréal. Her research focuses on response-based practice, recovery from violence and Indigenous resistance to state-imposed internment. Cathy is involved in a national research project studying structural violence against youth in Canada and another exploring Metis historical experiences with the child welfare system. She is involved in Aboriginal community projects and was a twice delegate to the United Nations Permanent Forum on Indigenous Issues. She is a co-director of the Quebec Network of Spiritual Progressives with her partner Isaac, working on issues of non-violence and social justice.
Richard Rose
Richard Rose (U.K.) is the Director of Child Trauma Intervention Services Ltd (CTIS) which seeks to engage with children affected by early life trauma and to help them achieve their full potential. Richard undertakes consultancy and training on Life Story Therapy and working with 'hard to reach' children and adolescents, and develops academic training programmes in the UK and internationally. Prior to founding CTIS in 2011, Richard worked in the UK in local authority child protection and in the highly regarded residential therapeutic treatment agency SACCS, including four years as the Clinical Practice Director of the Mary Walsh Institute. Throughout his career, Richard has worked with children and their carers in out of home care and family placements, with the aim of enabling placements to become healthy and nurturing through enhanced understanding and attachment.

Richard is a regular visitor to Australia where he is Adjunct Associate Professor of Social Work and Social Policy at La Trobe University and Fellow of the Berry Street Childhood Institute.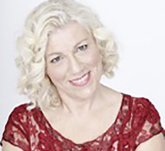 Helen Oakwater
An adoptive parent, professional Coach and Trainer; Helen Oakwater is the author of "Bubble Wrapped Children: How social networking is transforming the face of 21st century adoption". Since adopting a sibling group from the UK care system in 1992, Helen has worn a variety of professional hats. She was a member of the Adoption UK Trustee Board, the Government Adoption Task Force and two adoption panels. She has personal experience of parenting traumatised children, mentoring parents. She has trained thousands of parents and professionals globally in trauma triggered behaviour.
Her mission is to help people understand the legacy of childhood neglect and maltreatment, melt trauma and future-proof children.
More information www.FABparents.co.uk
Ingrid Cumming
Ingrid is a Whadjuk Nyungar woman from Perth. She grew up between the indigenous and non-indigenous worlds and has reconciled this through the integration of both cultures in shaping her world view. She has been a delegate to the UN International Conference for Women Leaders in 2013, an advisor in the PhD research group on 'Urban Aboriginal Women's Beliefs and Attitudes to Sexual Violence' and placed third at the National Indigenous Comedy Competition – Deadly Funnies. Ingrid is the CEO of her own company, Kart Koort Wiern, a research and consultancy group focussed on cultural awareness, reconciliation and youth leadership.
Daniel Harvey "D Minor"
Daniel 'D. Minor' Harvey is an international recording and performing artist from Sydney. Growing up was hard. As he was shuffled between foster placements, D. Minor often experienced homelessness. His musical talent began at a young age and his love and passion for music became his salvation. D Minor often says that "writing lyrics was like therapy for me". D. Minor represented Australia at the 19th Annual World Championships of Performing Arts in California and won gold for Australia, ahead of 40 other nations.

Alongside his busy music career, D Minor is a Music Mentor with the Blue Guitar Project, promotes a number of charities and is an active member of FACS UC Change Consultation Group.
Noel McNamara
Noel is the National Manager, Policy and Research, Australia Childhood Foundation (nmacnamara@childhood.org.au). Noel has been a social worker for over 35 years.
With extensive experience as practitioner, supervisor, manager and senior executive in the statutory and community sectors, Noel has experience in therapeutic communities for children, child protection, and counselling and trauma, abuse and neglect work. He has worked in these capacities as both a practitioner and manager and he also worked in private practice for a number of years.
His particular areas of interest include: trauma and the impact on children, young people and families; understanding the impact of caring for children and young people who have been hurt in relationships; the neuroscience of supervision and leadership. He is the co-author of Supervising Child Protection Practice: What Works? (2017) Springer.
Anna Rickards
Anna Rickards is a qualified social worker with over 20 years' experience of delivering and managing services to children and families in a range of settings. After receiving a Bachelor of Arts degree from the University of Melbourne in Australia, Anna turned to social work and never turned back. Anna left Australia for the UK, where she worked as a frontline social worker, specialising in child protection in an English local authority. She has also worked as a social worker within health settings, focussing on child bereavement in palliative care and CAMHS settings. Anna also has considerable experience of developing and managing service delivery in Early Help and of local authority service transformation.
Anna joined Pause in November 2015 as the first National Practice Lead during the initial Pilot Programme. Anna is passionate about the Pause model, particularly the creative and bespoke way in which women are supported.
Maggie Boreham
Maggie Boreham is the Practice Lead for Pause Hackney in London. Her specialisms are in working with women who face multiple disadvantages and working with addictive behaviours. Maggie studied Psychology at the University of Greenwich, and completed an MSc in Addictive Behaviours at St George's Medical School, London and a further MSc in Health Psychology at City University. She has delivered outreach services to rough sleepers in Westminster, London and managed a psychosocial treatment centre for crack cocaine users in Southwark, London. During this time Maggie further set up and managed a Club Drug Clinic for users of novel psychoactive substances and for men who have sex with men involved in chemsex. She is currently developing her clinical practice to focus on Trauma Informed Practice and Compassion Focused Therapy.
Beyond Empathy – Horses Mouth
Beyond Empathy (BE) uses art to influence change and enrich the lives of individuals and communities experiencing recurring hardship. BE began its Community Arts and Cultural Development work in remote NSW. Today BE works in urban and suburban, regional and remote communities across Australia. BE works where multiple disadvantage is found: social and economic, individual and community. In BE's experience, change is only possible over the long haul. Using art forms that resonate with our participants, BE aim's to disrupt old ways of thinking and empower marginalised people to re-engage with their communities, create new narratives and shift perceptions. Working with mostly Aboriginal artists as community and cultural development workers to engage with disadvantaged Australians, BE teaches new skills and encourage participants to tell their own stories to achieve high personal and artistic outcomes.
Horses Mouth is a collaborative work between Beyond Empathy and Associate Director of NORPA, Kirk Page. Horse's Mouth is about the dilemma young people sometimes face living in rural and regional NSW, in small, culturally hungry communities. Using the bowerbird as a metaphor for attracting attention, a mate, to be heard, to be noticed, through movement and dance the performance will explore stories of isolation, racism, access, inclusion and belonging. Horse's Mouth reflects the experiences of young people of the area today.
LIVE STREAMING
Won't be at the Practice Conference this year?
Don't forget we'll be live streaming the entire event. Celebrate child protection week by getting together with some of your colleagues and enjoy the conference from your own office. Bring some food, get online and interact! Talk to your manager about planning your event today!
2017 Practice Conference Live Stream
Conference evaluation
Tell us more! After the Conference, share your thoughts and experiences with this evaluation form.
SUBMIT AN EVALUATION